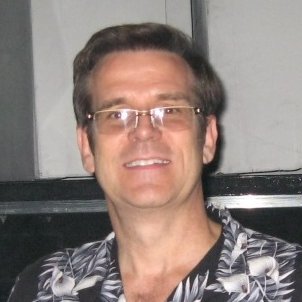 Steve Wilburn
Writer / Producer
Steve Wilburn graduated with honors from Columbia College in 1988, with a Bachelors Degree in Film and Video Production. After graduation, Steve served as a sound engineer for Zenith/db Sound working on dozens of feature films, numerous documentaries, film shorts, and hundreds of commercials. 
Working as a freelancer and on his own projects, Steve was involved in dozens of film shorts. He then was Associate Producer of Butch Camp, in 1996. Steve went on to work on Ali and The Newton Boys and more.
In 1999 and 2000, Steve served as producer for two low budget independent films, one of which, Convergence With Angels, was voted best American "Dogma" film ever made.
In 1997, Steve turned to feature film writing and has now written seven screenplays, some have been finalists in screenwriting competitions.
In 2010 one of his screenplays was the winner of the Chicago Advanced Screenwriter's Group contest.
Steve is a contributing member of the Chicago Screenwriters Network (CSN), the Independent Feature Project (IFP) and the Independent Producers Alliance (IPA).
Steve opened his own independent production company, Windy City Images, in 2009. The goal of WCI is to bring quality feature filmmaking to the Midwest.
In 2016, "On The Ropes" had Steve place in the "Top 16 Emerging Screenwriters" contest (for drama) conducted by The International Screenwriter's Association.
WCI and Steve are currently working on a slate of films in various stages of production.