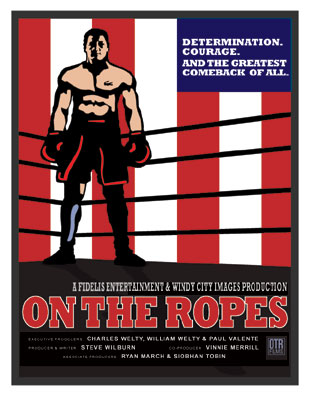 Click HERE for more pictures.
On The Ropes
The true story of a reckless "up-and-coming" boxer who, after being involved in a tragic motorcycle accident, loses one of his legs. Regaining his passion and focus, he makes one of the most incredible professional sports comebacks ever!

STATUS: Pre-Production

Click HERE for more information.


The Last President
As America's second great depression worsens, a second Civil War begins. Will the rebel forces capture the newly elected president and turn America's democracy into a dictatorship and the home of the subjugated ... or will freedom reign? As the battle enters another dimension and all seems lost, a hero from the past steps up to the plate, and all bets are off.

STATUS: Development

Click HERE for more information.